GAY SIEM REAP : Hotels and Massage

Only 150 000 people live in this quiet city situated at 8 km from Angkor Wat and Angkor Thom, and 15 km from fishing villages in Tonle Sap lake. Popular tourist destination with more than 2 million visitors each year, Siem Reap also proposes Apsara dance performances, rice-paddy countryside, a bird sanctuary, nice people, and a booming gay scene !















what are you looking for in Siem Reap ?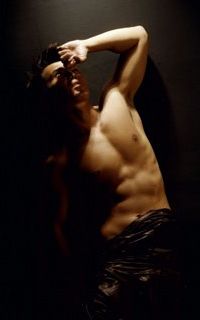 GAY HOTEL
MEN's Resort & Spa Book Now
by Wat Bo Street - Wat Po Lanka area -
Air-conditioning, cable TV, in-room safe, mini-bar, private balcony, Swimming pool, Sauna/Spa.
the only "male exclusive" hotel in Siem Reap
USD59-USD99 per night
Gay

GAY-FRIENDLY HOTELS
Natura Resort Book Now
Located by the river, Natura Resort is surrounded by tropical greenery
Air-conditioning, cable TV, in-room safe, mini-bar.
USD90-USD180 per night
Mixed
Gay owned

Lin Ratanak Angkor Hotel Book Now
200m away from MEN's Resort & Spa
Air-conditioning, cable TV, in-room safe, mini-bar, private balcony. Swimming pool.
USD25-USD60 per night
Mixed
Viroth's Hotel
Wat Bo, adjacent to the Siem Reap river - map
Air-conditioning, private balcony, Cable TV, bathroom. Swimming pool.
USD80-USD120 per night
Mixed
Gay owned

The One Hotel Angkor
On The Passage (Old Market area) - map
Only 1 room in this hotel
Air-conditioning, cable TV, DVD player, in-room safe, mini-bar.
USD275 per night
Mixed
Gay owned

Borei Angkor Resort Book Now
conveniently located near MEN's Resort & Spa
Air-conditioning, refrigerator, cable television, and electronic safe. Swimming pool.
USD90-USD420 per night
Mixed
Shinta Mani Hotel Book Now
Old French Quarter
Bathroom, air conditioning, television, mini bar, electronic safe and free wireless internet. Swimming pool.
USD180-USD280 per night
Mixed
Mystères d'Angkor Book Now
Behind Vat Polanka - 150m away from MEN's Resort & Spa
Air-conditioning, Swimming pool.
USD45-USD84 per night
Mixed
Raffles Grand Hotel d'Angkor Book Now
#1 Avenue Charles de Gaulle
Bathroom, air conditioning, television, mini bar, electronic safe and free wireless internet. Swimming pool.
USD250-USD350 per night
Mixed
Angkor Friendship Inn
No.56, St.Psakrom
Air-conditioning, cable TV.
USD15-USD30 per night
Mixed
Gay owned